First this happened: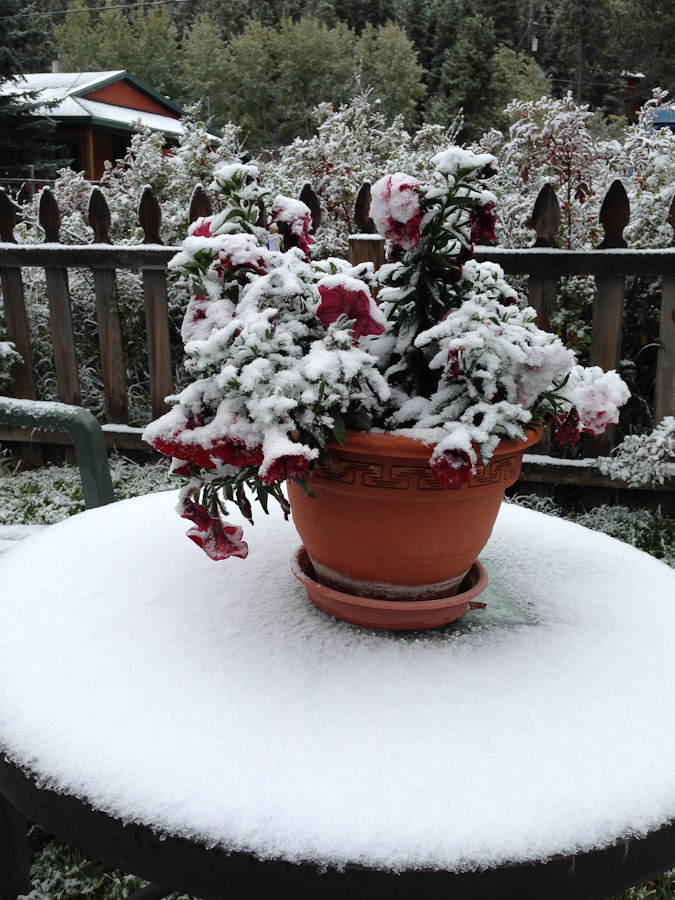 Then it was summer again.
I recently returned from a work trip to western Colorado. The fall colors up near the Flattops (along Hwy 131) and near Rabbit Ears Pass (US 40) were probably the most spectacular I've ever seen. The aspen were bright red. From a distance, they looked like giant flowers blooming on the hillside. Most of the aspen trees around here turn yellow, with maybe a hint of orange or pink. I didn't take any photos.
One evening in Glenwood Springs, I finished up work early enough to do some hiking in Glennwood Canyon, along Grizzly Creek. This sign keeps many people from using this trail.  Hanging Lake is very popular, for good reason.  All of Glenwood canyon is pretty spectacular in my opinion.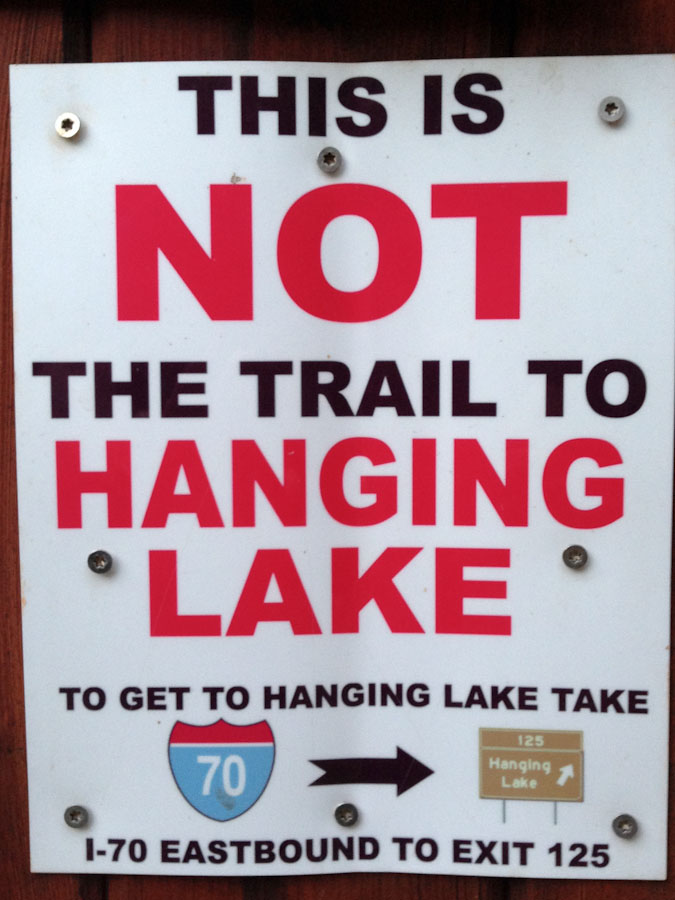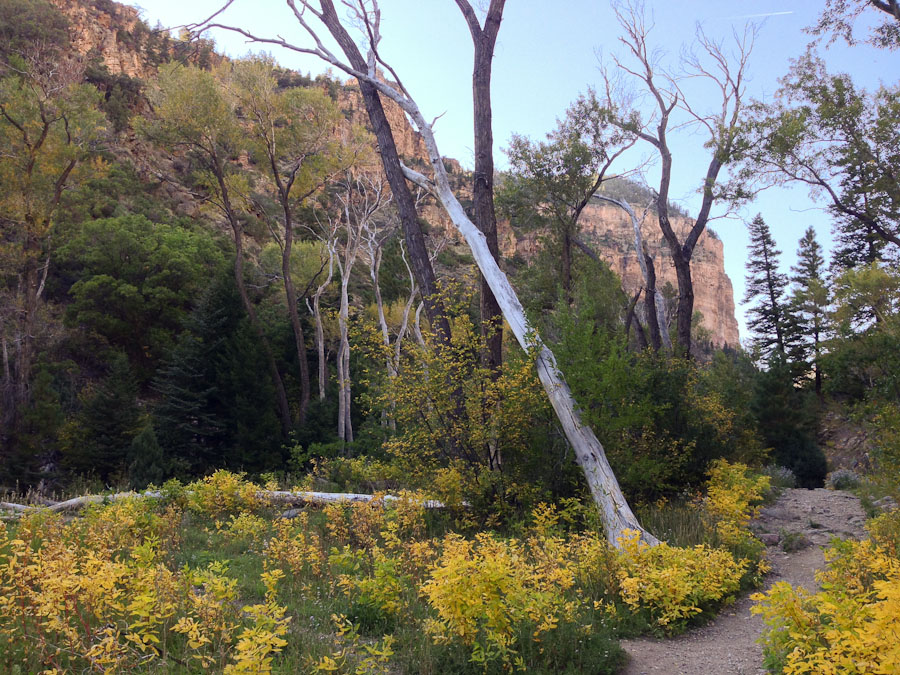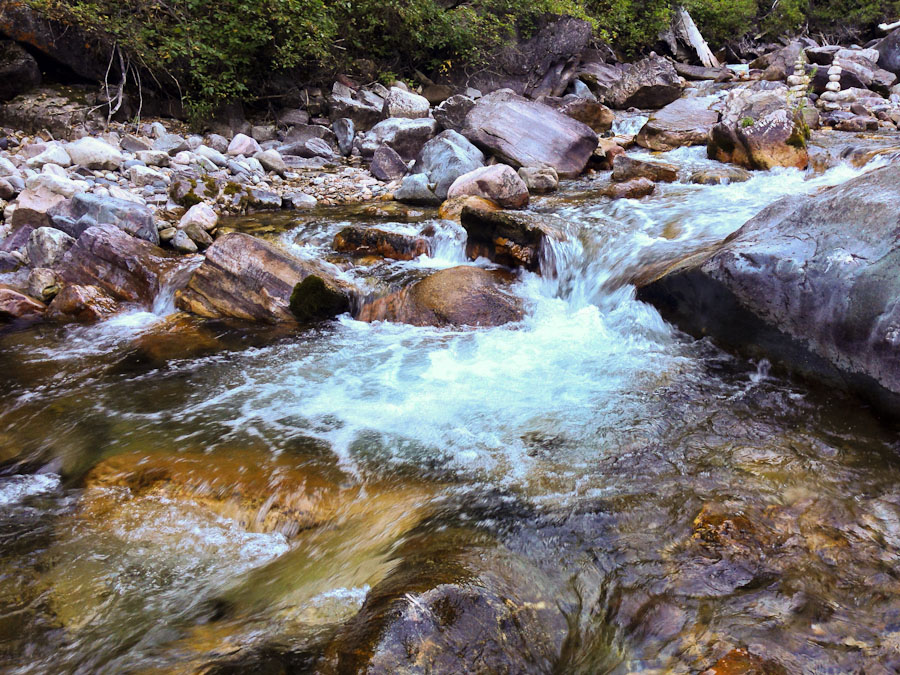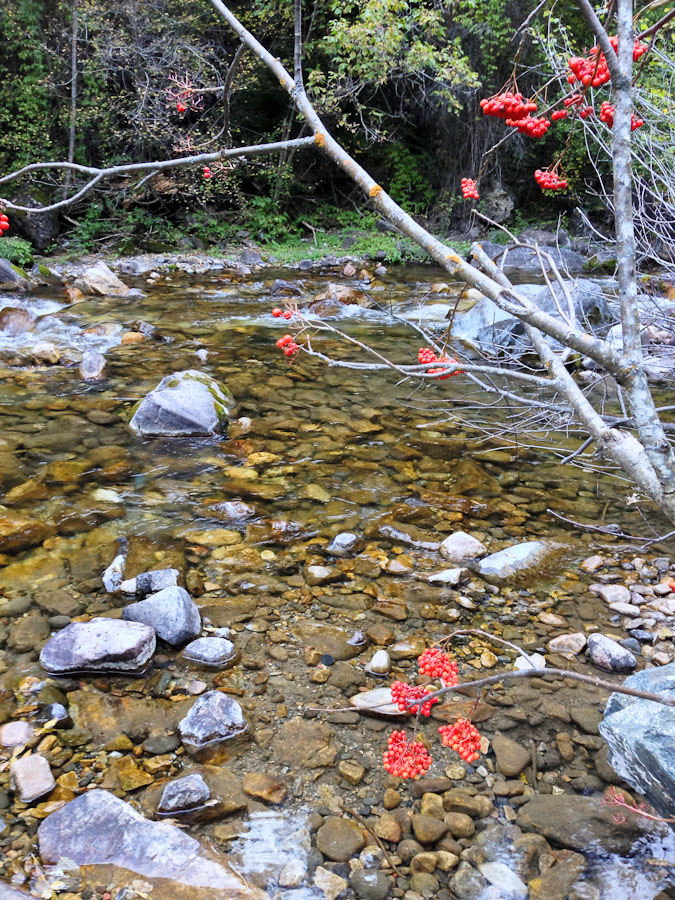 After the hike it was time to head over to Vicco's Charcoal Burger Drive In. I had the most excellent burger — hot and perfectly cooked.  This mainstay has been around for 61 years.