I snowshoed through fields of glitter in the very bright morning sun.
It's my favorite snow condition and occurs mostly in the late winter/early spring. Sometimes the glitter is all different colors, sometimes it's white, like yesterday. It's best first thing in the morning, before the sun has morphed the crystal flakes into other shapes. It's one thing to stand and look at it, and quite another to be moving through it. As far as I'm concerned, it is pure magic.
It didn't appear that anyone had hiked on the trail for weeks.  Much of the fun was trying to find the trail by finding the blue diamond shaped signs attached to trees, like a treasure hunt.
Next, I headed back to town for the annual Frozen Dead Guy Days parade.  Frozen Dead Guy Days is a 3-day long festival that arose because up on the hillside, above the reservoir, Grandpa Bredo is kept frozen under 1600 pounds of dry ice.  You can read more about the history here (with a few subtle inaccuracies).
This year, the festival coincided with Mardi Gras week.
More below the cut.
Some people in the crowd dressed up.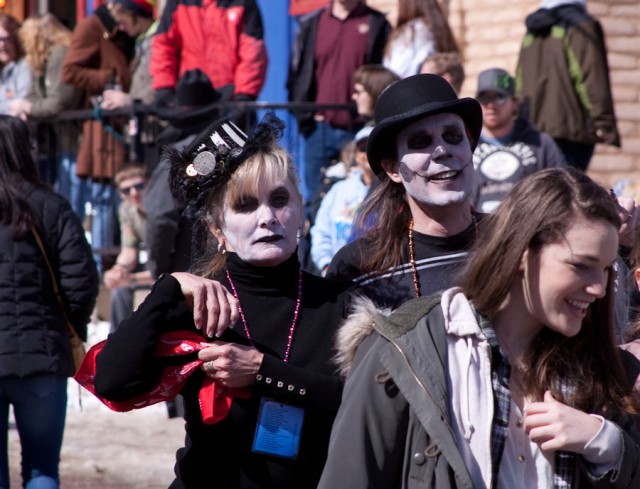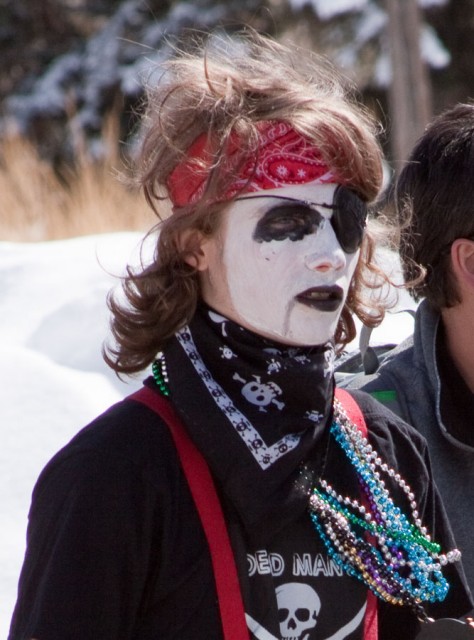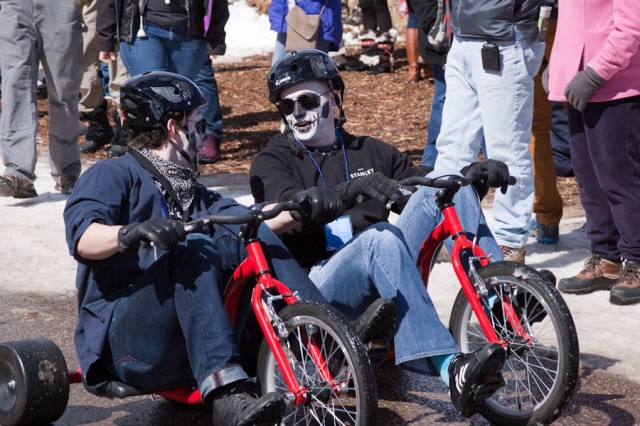 Coffin races were held later in the day.  The races consist of teams of pallbearers carrying a person in a make-shift coffin that must navigate an obstacle course.  The teams march in the parade beforehand.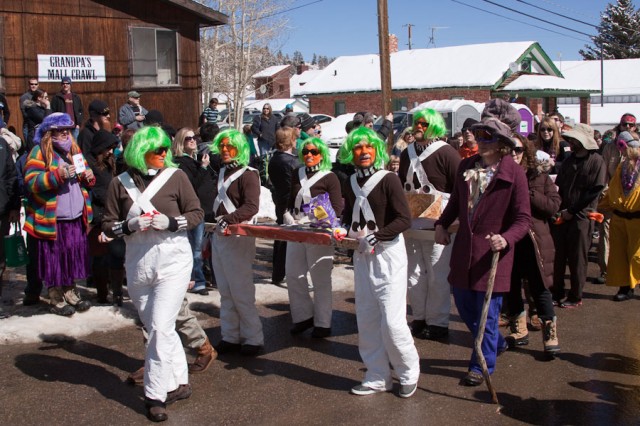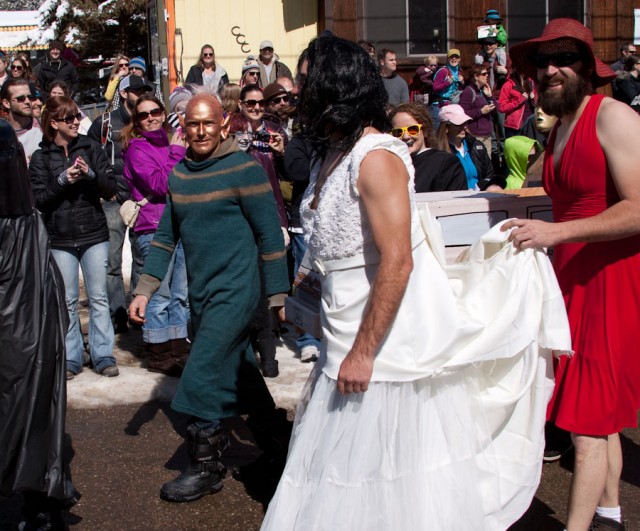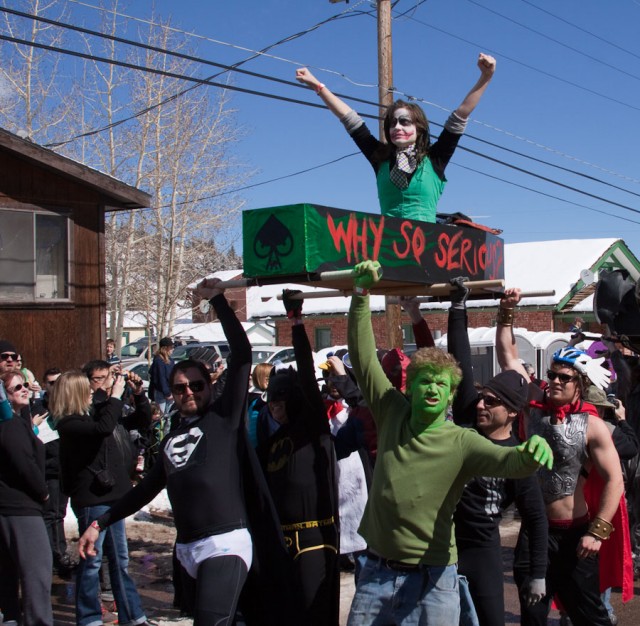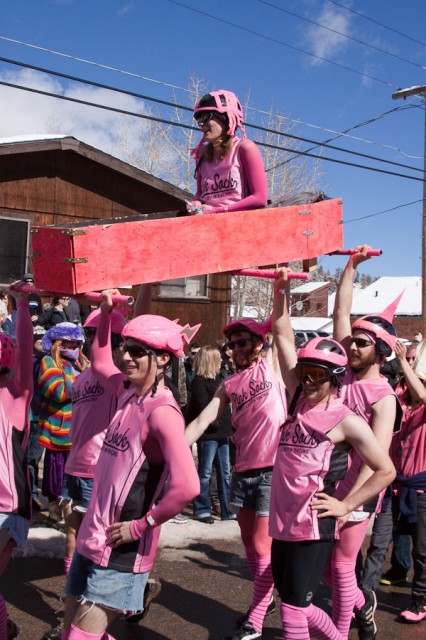 Old hearses are also part of the parade.