A cell tower is finally coming to town.  It's to be disguised as a huger than huge pine tree.  This will be the first in a series of posts documenting the construction.
Based on seeing some other disguised cell towers, I often think I'd rather see just a plain cell tower rather than a freaky looking man-made tree, which draws my attention more than a plain tower would.
The view from the road.  This will be a large tree, taller than any other tree in the surrounding area.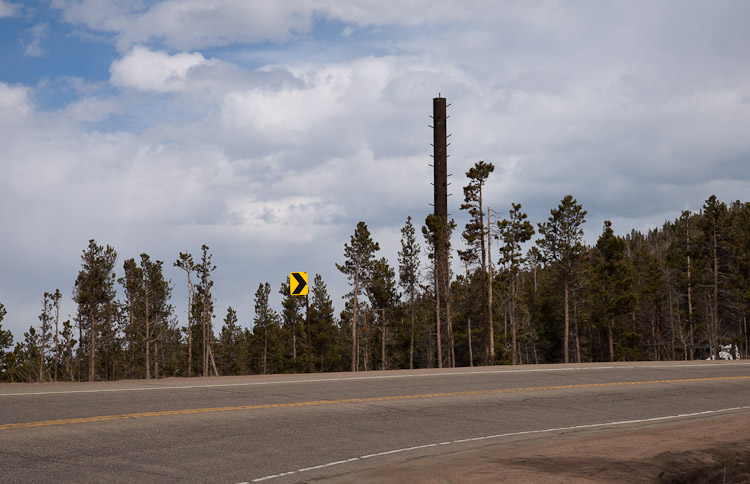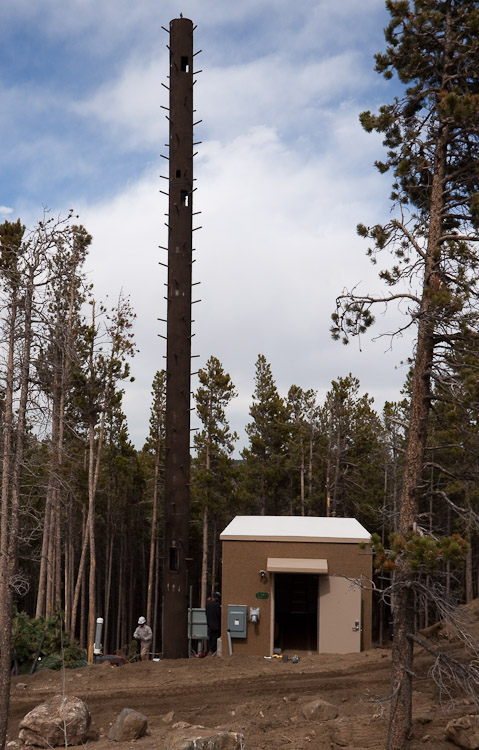 Fake branches will attach to the pegs on the sides of the "trunk".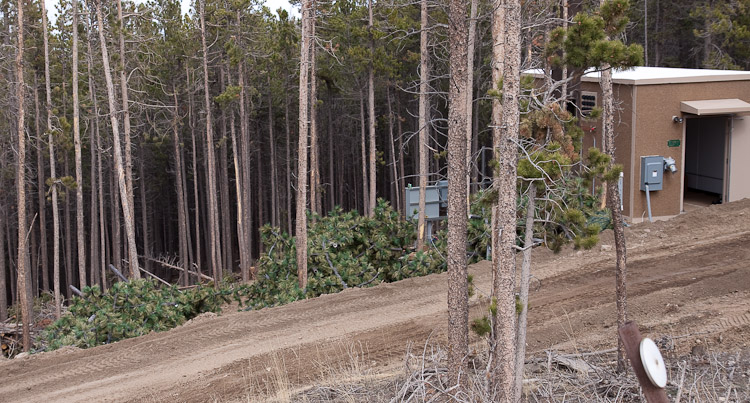 The green branches you see piled on the ground will be attached to the "trunk" after the antennas are attached.
Click here for part 2 of this series.