This morning I got up early and decided to photograph Boulder Falls before all the tourists got there.
Given the terrain of the east slopes of the Rocky Mountains, I'd think there would be larger and more numerous waterfalls.  Although the terrain is steep, there aren't many cliffs that have water running over them.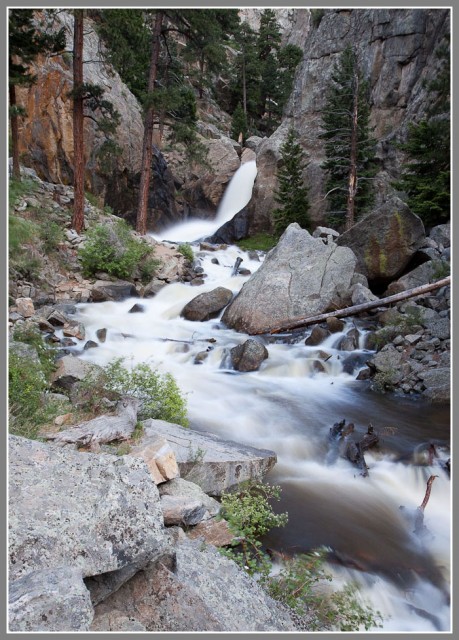 Click on photos for larger versions.