… or more photos of holes.
Last week I went exploring with my friends Rob and Sherrie.  We hiked up the old grade of the Argentine Railroad from near Silver Plume up to Pavilion Point, the site of an old hotel that no longer exists.
Compared to the bright sunlight, the flashlight barely accomplishes anything.
But I crawled down in there to shoot a photo.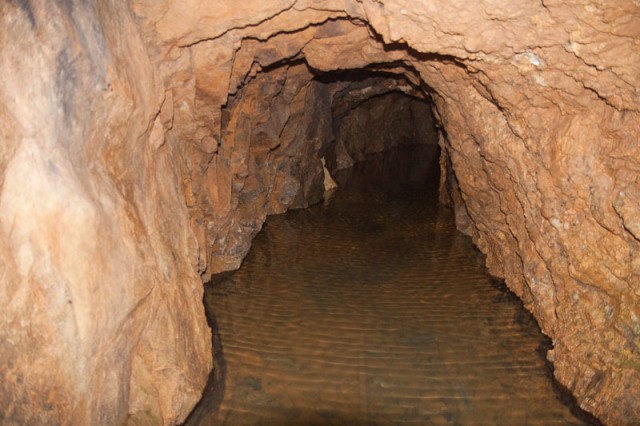 The tracks we saw in the first photo are visible under the water.  The water is being dammed up by all of the debris at the tunnel entrance.  I would love to drain that water and go in a little further. The ceiling of the tunnel looks very stable and has no signs of caving in.  The tunnel appears to stop about 50 feet in.  As you can see by the ripples in the water, there was air moving through the tunnel.  It either goes around the corner, or it goes up.  There could also be a flooded shaft that goes down.