A slot canyon is deeper than it is wide. They can be fun to photograph due to the light reflections. They are nice to explore in the middle  of a hot day, offering shade and cooler temperatures.  I hiked in several slot canyons on this trip.  Click on each photo for larger versions.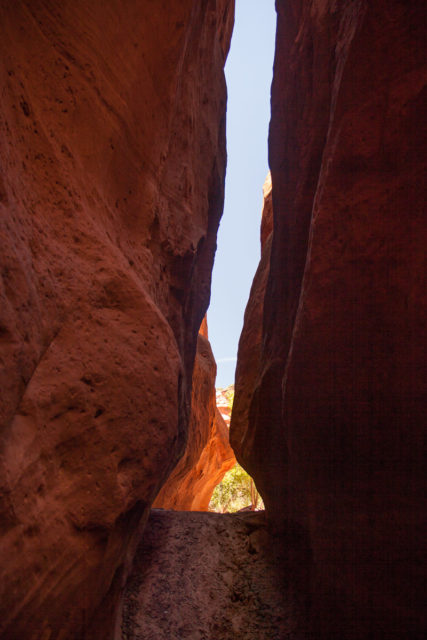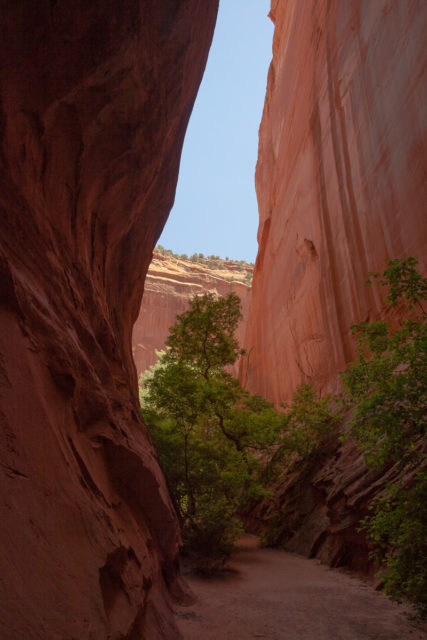 It's like being inside a giant mouth with molars.
Go forward to Utah 2016, Part 3.
Go back to Utah 2016, Part 1.
I recently spent about 10 days in southern Utah, both camping and staying with friends. I experienced all kinds of weather: hot, cold, wet and dry. Rather than present my trip as a travel log, I decided just to group certain photos together along with my thoughts. Click on any photo for a larger version.
For the most part, I hiked in areas less travelled. I had thought about going to Bryce Canyon National Park, but it happened to be on a weekend (not that a weekday would have made much difference), and the traffic leading into the park was heavy, so I turned around and headed for the dirt roads.
Being spring time and with the recent rains, many plants were blooming.
It always amazes me where plants choose to take root (probably not a conscious choice). There's plenty of sand and dirt around for a plant to grow in, but perhaps these cracks have more moisture in them.
Go forward to Utah 2016, Part 2.